A DECADE OF CONNECTED AND PROTECTED FLEET.
With Operations in six countries in Africa and Europe, Smartwatch Solutions is pioneering Africa's Telematics industry achieving the highest quality standards for Fleet management.
Smartwatch Solutions was incorporated in Uganda and Kenya in the year 2011 as a direct response to the emerging trends in the dynamic Mobile Asset Management and Fleet Management Software/services solutions in the East African region buoyed by emerging Oil & Gas finds. Due to commercially viable oil and gas finds in Uganda, Tanzania, Mozambique, Kenya, Ethiopia, Djibouti and South Sudan. Smartwatch Solutions has a proven track record in delivering successful Software-as-a-Service fleet management, Mobile Asset management software and end-to-end I.o.T SMART solutions.
Though a relatively young operating entity, the company is itself an amalgamation of individuals with industry competences that cut across the various segments of Information Technology and Mobile resource management.
Specifically, the company members bring with them an impressive repertoire of hands-on experience derived from many years of operations in the relevant segments of the industry in which they have been engaged.
As a result, the company has in a very short period positioned itself as an emerging player of repute. In that period, the company has been able to enter into major supply of Fleet management software /service and technical support agreements with major oil& gas, Telecommunication, Non-Governmental Organization NGOs, Governments, and logistics operators in Kenya, Uganda, Ethiopia, Tanzania, Kenya, Angola, Ghana, Chad, Gabon, Mozambique and South Africa, quickly surpassing industry benchmarks over a short period.
Smartwatch develops and implements connected fleet and mobile asset management solutions for customers across.
Proven technology and functionality
Long term partner for business management solution
Continuous product development
Affordable and user friendly solutions.
Professional project management
Fully integrated Smartwatch business solution to increase operational efficiency
Customized solutions based on clients requirements.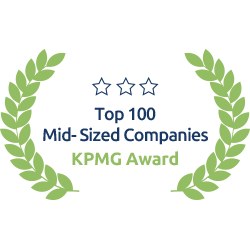 To enhance productivity of mobile assets, human resources & cost savings in the operations of our customers by rolling out innovative, tailor made end-to-end Mobile Resource Management and vehicle security products through wide range of strategic alliances/partnerships and delivery channels, supported by the state of the art technology.
Our trade is guided by the belief that information is a vital tool that drives strategic thinking which spurs off strategic decisions that results in maximum cost savings and growth. Ours is to offer the link between strategic planning, design and implementation of policies with a touch of technical knowledge and a holistic approach with our clients and partners. The target is to provide links between researches, expert led decisions and practical policy implications through advisory and practical approach.
At Smartwatch Solutions Ltd, we foster long term relationships with our partners and stake holders through our core competencies in consultative services and individual professional expertise of our staff developed over time, design programs to mitigate our clients' costs, develop value -added solutions customized to fit client-specific needs, promote personal attention and efficiency, create an environment that promotes team work, job satisfaction, personal growth and value for all our stakeholders.
We are committed to the provision of affordable quality products offered with excellent service delivery and strive to develop worldwide partnerships that have a lasting impression in Mobile Resource Management and Information Technology in the emerging economies.
To be among top 10 telematics providers in Africa by 2025 and Regional Mobile Resource management solutions provider of choice.
Smartwatch business concept draws on our deep knowledge of Mobile Resource business processes and Information Technology.
The knowledge is the basis for providing cost effective and customized Mobile Resource management solutions that are designed to meet and improve business processes. Smartwatch Solutions ltd is committed to continuous improvement Customer Support building a strong foundation for long term business relationship
Our policy is to provide world-class customer support, helping our clients to continually meet their service goals of reliability and quality. Whether faced with a routine inquiry or an emergency, we make it our duty to provide prompt, relevant expertise by phone or email, via remote log-in or in person. With service that runs through out a day, we provide further assurance that you will get the best out of Smartwatch Solutions ltd.
Smartwatch Solutions' clear, efficient processes for service inquiries and case management ensure rapid diagnosis and resolution of any problems.
The knowledge is the basis for providing cost effective and customized Mobile Resource management solutions that are designed to meet and improve business processes. Smartwatch Solutions ltd is committed to continuous improvement Customer Support building a strong foundation for long term business relationship